For media inquiries, please contact
Somy Ali
.
BY JULIE LANDRY LAVIOLETTE
MOMSMIAMI.COM
You might call this generation of kids the "gimme" generation. They crave the latest tech gadgets, the hippest shoes and the hottest trends. And they feel entitled to them all.
For parents, it's hard to balance — giving to their kids while instilling in them the value of giving to others. This year, MomsMiami.com is here to help.
Here are just a few of the community organizations that welcome kids to give of their time, talents or resources during the holidays. Share our list — or your own — with the youngsters in your life. It just might be the most important gift you give them this year.
THANKSGIVING
Volunteers of all ages are needed to help prepare, assemble and deliver more than 6,000 Thanksgiving meals from eight locations in Broward and Miami-Dade. The effort is being organized by Branches, formerly South Florida Urban Ministries, which has served the community for 40 years.
More than 1,500 volunteers are expected on Thanksgiving morning to put together meals in assembly-line fashion. Meals will include turkey, stuffing, green beans, mashed potatoes, cranberry sauce, a roll with butter and a piece of pie. Meals will be delivered along with information about community resources in English, Spanish and Creole.
Branches has partnered with several United Methodist congregations as well as Temple Israel to organize the meal delivery. To volunteer, donate food, organize a food drive or sponsor meals, visit branchesfl.org.
CHRISTMAS PARTY
Since 2007, survivors of domestic abuse have gotten a fresh start through No More Tears, a Plantation-based nonprofit. For the past five years, No More Tears has held a Christmas party for the women and children the organization has served.
This year's party is Dec. 22 at 6 p.m. The venue is still being determined, said No More Tears founder Somy Ali.
The objective is to catch up with former survivors and give new survivors a place to go to during this difficult time, Ali said.
The event benefits 150 to 300 women and children. Gifts are primarily donated by No More Tears supporters.
Our donors and supporters attend and get to meet with the survivors and see where their money goes, firsthand, Ali said.
Kids can help by donating gifts for children ages newborn to teens. They can volunteer to help wrap presents or help out at the event. Call Ali at 954-646-2955.
GIFTS FOR KIDS
The Salvation Army Angel Tree program helps 3,200 underprivileged children in Broward County receive holiday gifts.
Paper ornaments with each child's name and dream gift are placed on Christmas trees at South Florida malls waiting to be "adopted."
Volunteers at the malls help shoppers select and adopt an Angel and buy them a holiday gift.
"If it weren't for these volunteers, many children would wake up on Christmas with nothing to open," said Terri Lynn, a spokeswoman for the Angel Tree program. "This is a perfect opportunity for children and teens to get involved in helping the less fortunate during the holidays."
Angel Trees can be found Dec. 2-16 at the Galleria, Westfield Broward, Coral Square, and Pembroke Lake malls.
School clubs, youth groups, Girl Scout troops, social clubs and individuals are welcome to adopt Angels, Lynn said. Visit a participating mall to pitch in.
PENNIES FOR PATIENTS
The Leukemia & Lymphoma Society, known as LLS, helps people with blood cancers through research, financial assistance and lobbying for medical coverage for treatment.
The Pennies for Patients program works with elementary, middle and high schools in Miami-Dade and Broward to get kids to donate pennies and raise money for LLS. Classrooms from participating schools compete to raise the most money and win prizes such as a pasta party from Olive Garden or pizza gift cards.
To help, contact Rhonda Siegel, school and youth program director, at 954-744-5313 or rhonda.siegel@lls.org.
HOMELESS HELP
The Kids Can Foundation, made up of about 100 kids ages 1 to 16, is holding a fundraiser to help homeless families for the holidays. The event is Dec. 8 from 3 to 5 p.m. at the David Posnack Jewish Community Center, Orlove Auditorium, 5850 S. Pine Island Rd., Davie.
Participants will create Houses for Change, house-shaped collection boxes for coins to be donated to two nonprofits that help homeless families, the Broward Outreach Center and Family Promise, the national sponsor of Houses for Change.
Cost is $10 per child for supplies. Pay in advance at kidscanhelpkids.com or at the door. Registration is encouraged. Contact ourkidscanhelp@gmail.com or call 954-873-6930.
For more details about NMT Christmas Party:
CLICK HERE
By Kathleen A. Herrera – Diva Talk Radio
It's 2013, things like domestic violence and violence against women don't exist. Right? Wrong. According to a study by the World Health Organization, "almost one third (30%) of all women who have been in a relationship have experienced physical and/or sexual violence by their intimate partner." This study was not done 50 years ago, it was published this year.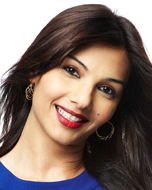 Somy Ali is looking to change these statistics with her organization No More Tears.  Based out of South Florida, it is a 501c3 not-for-profit group that Somy has founded and runs herself. Her charity is unique because it runs solely on funds from donors, there is no staff, and everyone involved is an unpaid volunteer. Their first rescue took place in 2008, and since then they have rescued 317 adults and 680 children.
Once a victim has contacted them, they then help them find housing and apply for welfare or food stamps in order to get by. Many of the people No More Tears aids are immigrants, so they also will often have to teach them how to drive, how to write a check, and/or how to apply for a job. They even have attorneys, therapists, an eye doctor, and a dentist to care for these women and children. While they are based in South Florida, Somy sounded very proud as she told me that they have helped women up and down the east coast when they have the proper funding. I was lucky enough to interview this woman by phone to learn more about her and her charity.
Somy Ali grew up in Pakistan, moving to India at the age of 16 to pursue acting and modeling. At 22, she moved to the US and went to the Nova Southeastern University and attained her Bachelor's Degree in Psychology. She then decided to attend the University of Miami to attain a Master's in Print Journalism, but decided to move to New York and study film. These days, she has quite the resume:  journalist, writer, short film maker, fashion designer, and founder of a not-for-profit group.
When asked about what it was that made her want to become an advocate for human rights, she told me a touching story of her childhood. Her family was very wealthy in Pakistan and she noticed one day that there were a few Afghani refugee children on the corner of her street begging, and she couldn't understand why they had to beg for essentials while she lived so lavishly. At only 6 years old, she was already thinking like a social worker.
She told me that, "human rights is innate" and that, "you have to be built a certain way in order to do this kind of work". She described it as, "there's a reason there was only one Martin Luther King, Jr., there was only one Mother Theresa, there was only one Gandhi" because charity is a lot of work.
Somy is very fulfilled by her work, but also admits to the struggles that a charity such as hers faces. While any charity has trouble getting funding, a smaller, newer charity such as hers has much more trouble. She explained that people have the mindset that if a charity is bigger and has been around longer, it must be doing more good than the charity such as hers that has only been around for a few years. In reality, after speaking with her, I would rather put my money into a small charity because while Somy is making nothing off of running No More Tears and all of the funds raised go straight into helping the victims, the CEO of The Boys and Girls Club of America gets paid $1.85 million according to CNN Money.
Unfortunately, the fact of the matter is that No More Tears is smaller and doesn't get as much national attention as other charities, so while it only takes $3-5,000 to provide for a woman and her children who have been abused, No More Tears is faced with the awful choice of having to help only the most severe cases.
On the bright side though, Somy and her volunteers have helped a great number of women in their area get out of such dire situations. She described a story to me of one of the victims, who was from Morocco. This woman was held captive by her husband for three years and sexually and physically abused in ways that shouldn't even be fathomable by the average human mind. She was lucky enough to escape and contact No More Tears, and tomorrow (November 16, 2013), No More Tears is throwing her a baby shower that will be attended by other survivors and donors of No More Tears. She is even having all of her gynecological work done for free by Somy's personal doctor. Somy sounded absolutely ecstatic as she told me that the woman was planning on naming her child after her.
Somy described No More Tears as being "very family oriented" and "hands-on" because everyone involved is a volunteer. The thing that most excites her about her work is that she is saving the children as well as the mothers. In her own words, "You're saving the children, but you're stopping the cycle." For her, by rescuing these children from these homes where they've witnessed a parent being abused, it is telling them that that behavior is not okay and they will live with that forever.
The work Somy Ali is doing is absolutely wonderful, and I only wish I lived in South Florida so I could become a volunteer for No More Tears myself.
Until next time Divas, wear your heels well, and keep the faith!
To learn more about No More Tears, visit them on Facebook or Twitter (@NMTproject). Their Crisis Helpline number is 954-324-7669
Somy was born in Karachi, Pakistan on the 25th of March in 1976. She attended the Convent of Jesus and Mary School until the age of nine in Pakistan. Following that, Somy's mother, her younger brother, and she moved to the U.S. to start a new life.
In 1992, when Somy turned 16, she moved to Mumbai, India, with an interest in modeling as well as working in Hindi, Bollywood films. During her years spent in Mumbai, India, Somy worked in ten feature films and worked on many modeling assignments.
In December of 1999, Somy moved back to the U.S. to obtain a degree in psychology. She attended the Nova Southeastern University in Florida and in two years time graduated with her Bachelor's degree in psychology. Somy worked at a local radio station doing talk-shows on social and political issues for two years while working on her bachelor's degree, it was during this time that she became interested in journalism and decided to attend the University of Miami to obtain a
master's degree in broadcast journalism.
In February, 2003 while attending the University of Miami, Somy decided to move to New York with an interest in documentary filmmaking and attended the New York Film Academy. She graduated with a degree in film making in October of 2003. She completed three short films on Abortion, Domestic Violence, and Teenage suicide. Following that, Somy attended the Connecticut School of Broadcasting in Florida and in 2004 obtained a degree in broadcast journalism. Somy's first documentary, I can Survive, covered the plight of Pakistani rape victim, Mukhtaran Mai. The documentary aired at one of Hilary Clinton's benefits in 2005.
Somy has been working as the founder and president of her 501 (c) 3 not-for-profit organization, No More Tears, with a mission to provide individualized assistance to human trafficking and domestic violence victims. No More Tears has rescued over 300 adult victims and more than 600 sexually and physically abused children since its inception in 2006. Somy takes no salary for her work with No More Tears and has used her savings of over $300,000 to rescue victims of abuse.
Somy's mother, Tehmina Ali, is originally from Baghdad, Iraq. Somy's father, Madan Ali, is from Karachi, Pakistan. Somy's brother, Mohammad, lives Los Angeles, CA.
First Court Hearing Experience- No More Tears Internship
Today I had the privilege of attending one of our victim's court hearings in Ft. Lauderdale at the Broward County Courthouse. At first, I was very nervous considering that I have never been a witness to an actual hearing regarding a child's custody, and because for the first time, I was also going to see the abuser of one of our victims. Having been raised by a respectable father and husband, I couldn't fathom that this man, 6 feet tall and HUGE, to say the least, would have the audacity to hit and abuse this woman and their son of only 5 years of age, on numerous occasions. Still, I went in the room with an open mind, hoping to learn something new from this experience. You could cut the tension with a knife in this room, and surprisingly enough to me, within 5 minutes of the hearing, tears began to fall from the cheeks of this huge, 6 feet tall man, who seemed to occasionally try to make eye-contact with our victim. She however (I admired her incredibly for this) took a firm stance and was very strong, holding herself and her emotions together. Although I was unsure of all the terminology both of the lawyers and the magistrate were using, I understood that they had more paper work to fill out and they had scheduled a date for the mediation. The hearing was very brief, and when we left the room both lawyers spoke and tried to come up with a deal themselves. When our victim's attorney Erika, came back, she told us that the abuser's attorney would be willing to try to convince him to agree to give full custody of his child to his mother, where he would only have the chance to call him once a week, at a specific time, and day. Upon hearing this, our victim cried of happiness, claiming that the only thing that mattered to her was having her son. Overall, this experience humbled me, demonstrated how you should never underestimate a mother's determination to protect her child, and reminded me that the existence of laws ARE essential to protect our rights as humans. Most importantly, this experience taught me that no matter how regretful a person is or not, when deciding to abuse the rights of another human being/s, there are consequences to be paid.
Iri Fonseca Villalba
Friends,
Please join No More Tears as we celebrate the arrival of a baby girl in January! Please help us bring joy to this trafficking survivor"s now, abuse-free life. Food and drinks will be served. Please bring gifts for a baby girl.
Find our Baby registry here for the survivor: HERE
We need your support!
Hope to see you all there! (It is the first pavillion as you enter the park, next to the lake!)